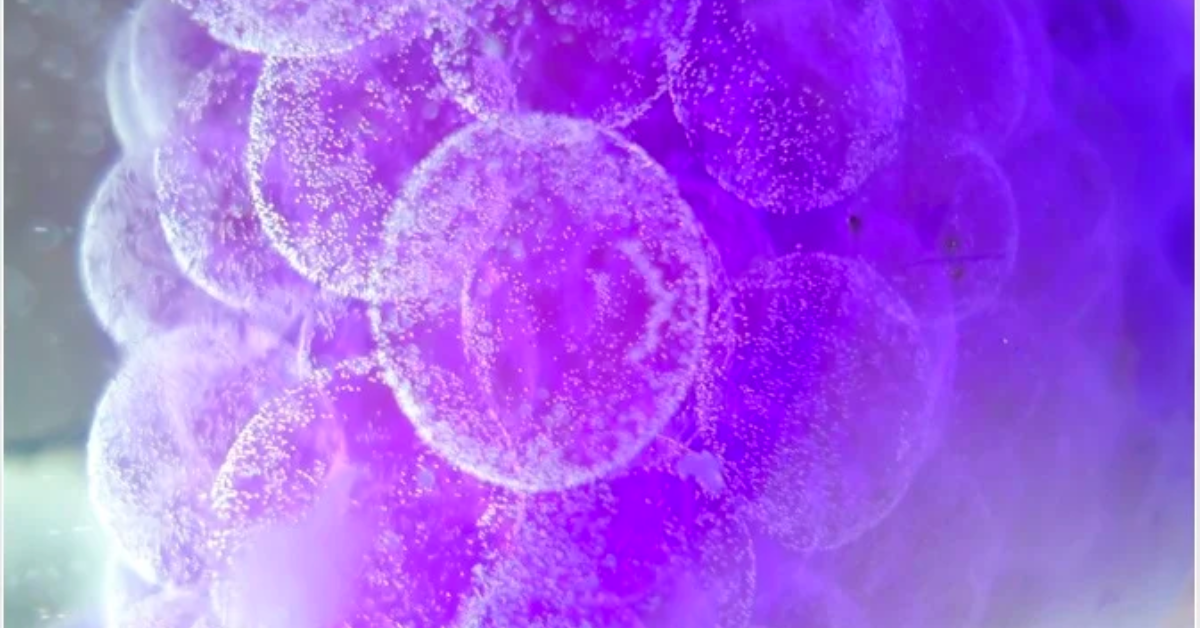 Skincare | August 2022
The Strange Story Of How Peptides Were Discovered
What do a Soviet colonel, submarines, and anti-ageing have in common?
Read on for the answer…
And the story of a remarkable scientific breakthrough.
Today, Vladimir Khavinson is a leading figure in the study of ageing. But in the 1980s, he was a doctor in the Soviet military…
In the height of the Cold War.
When western countries cut ties with the USSR. So they stopped sharing scientific research…
Meaning the Russians had to do things their own way.
And soon, the Kremlin asked Khavison for help. They had two serious problems:
One was radiation on nuclear submarines…
And the other was the risk of blindness from lasers. Fortunately, these were never used…
But the Soviets were paranoid. So research began…
And what Khavinson uncovered changed the course of medical history. He didn't find the answer to the government's problems…
But he did find something pretty special.
I'm talking about peptides. Peptides are strings of amino acids. These are the "building blocks" of proteins…
And some are found naturally in your body. While others are made in the lab…
With studies revealing some incredible benefits. For skin, muscles, and overall health.
---
So what did Khavinson find out?
Khavinson found that every organ, gland, and tissue in the body…
Makes a unique peptide. Each linked to a different part of health…
And a specific strand of your DNA.
Through this link, peptides act as "gene switches." Activating cell repair at the first sign of damage…
And helping your body recover.
That's why they're used to treat a variety of health issues. Including muscle loss, and weight gain.
For instance, creatine is proven to support muscle growth. 1 2
And anti-microbial peptides can help fight infection. 3 As well as promoting wound healing! 4 
---
But what does this mean for Dr. Sister Skincare?
Here's the biggest takeaway from Khavinson's research. If you add peptides to your diet…
Or better yet, skincare routine…
You can turn on the "gene switch" for skin cell repair. Which helps boost collagen production – for firmer, younger-looking skin.
Now your body does make collagen naturally…
But levels go down as you age. 5  Causing skin to look more wrinkled…
And sadly, less even and bright. That's why today, many skincare companies add peptides to their products.
Such as:
☑️ Lotions
☑️ Creams
☑️ Serums
☑️ Face masks
To stimulate collagen production. Because although peptides can be found in some foods…
Like meat, fish, wheat, and beans…
These rarely contain enough to have an effect. Whereas luxury formulas…
With powerful peptides, at science-backed doses…
Can work wonders when it comes to anti-ageing.The problem is, few shop-bought "solutions" actually meet these criteria.
That's why Dr. Sister is working on a peptide formula of his own.
Combining the age-rewinding science of this Russian discovery…
With cutting-edge stem cell technology.
So keep an eye out for an exclusive "first look" – coming soon.
---
Sources
healthline.com/nutrition/creatine-for-muscle-and-strength
ncbi.nlm.nih.gov/pmc/articles/PMC8949037/
ncbi.nlm.nih.gov/pmc/articles/PMC6722670/
ncbi.nlm.nih.gov/pmc/articles/PMC6430730/
ajp.amjpathol.org/article/S0002-9440(10)62205-5/fulltext